My second time to Ayukawa with my bf when I went for my monthly JB retail therapy trip last week. Dinner ala carte buffet is RM55++ which is a hefty price for a meal in Malaysia since a bowl of wanton noodles costs about RM4 or less.
Reservations had to be made or take a chance for walk-in. The reservation book was filled with names when we went, which they'd highlight the row when the customers came. You browse through the menu, write the index and quantity of the food you want on a slip of paper with 10 rows and hand the original to any of the staff. You then wait for you food or if you're hungry, you can go to the hot food counter for grilled meat, curry and fried staples or cold food counter for sushi, sashimi and salad. When the food start to arrive, be sure to check against your carbon copy list. They almost never come in order and you might even receive wrong orders. Sometimes, you might receive food from your previous list when your current list is already halfway through. I was busy eating, checking the menu and ticking the arrived items off the list, I forgot to take quite a lot of photos.
Being a buffet and not big eaters, we almost never order rice and noodles. We mostly ordered meat, seafood and a little vegetables. You have to finish what you order so if unsure, just order 1 quantity. If you like it then just order more of it in your next slip. Free flow of drinks. The hot green tea is ok, not the green tasteless type. You can drop clips with your table number into a bowl of the flavor you want at the blended drink bar. We fell in love with the green tea and orange combo but we realised it too late. It was our last order if not I wouldn't have gotten the syrup drinks bleh. Dessert choices of cut fruits like honeydew and watermelon(red and yellow, which I refuse to acknowledge it's watermelon) and ice cream of about 8 flavors.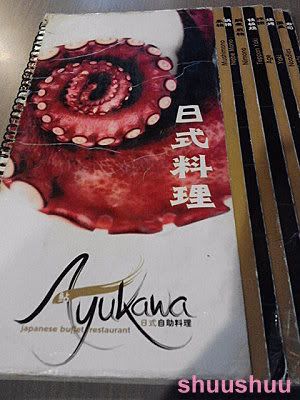 Mushi Mono menu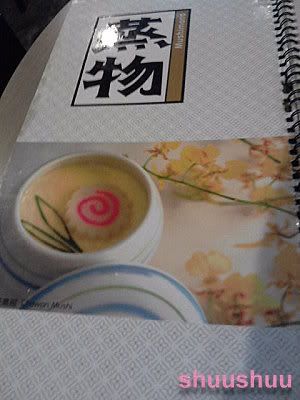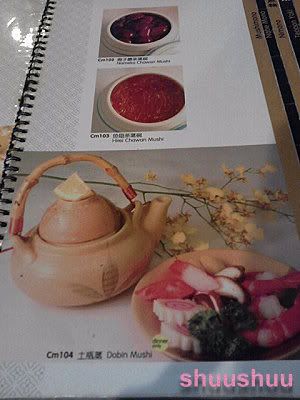 Nabe Mono menu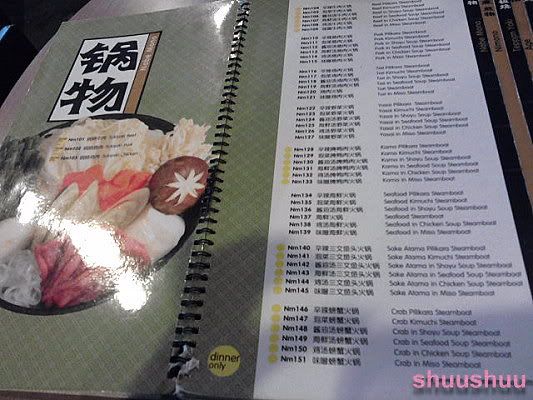 Ni Mono menu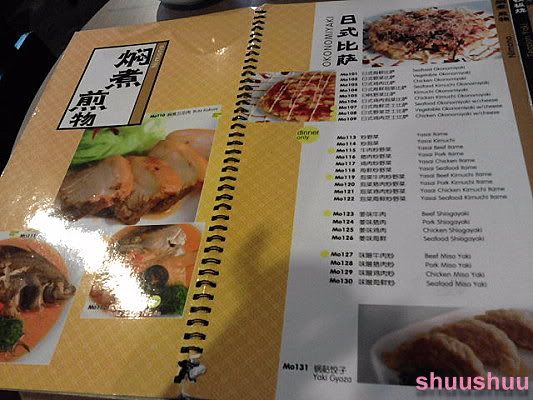 Teppanyaki menu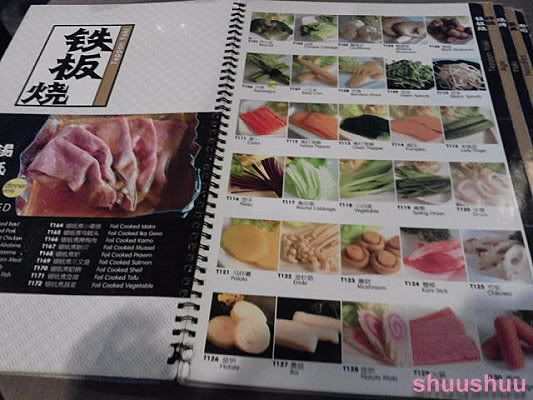 Fried rice/meat menu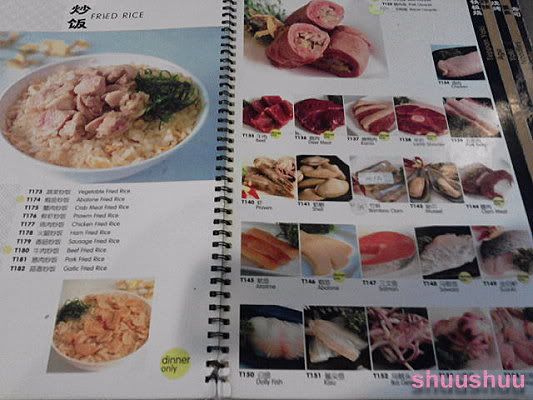 Age Mono menu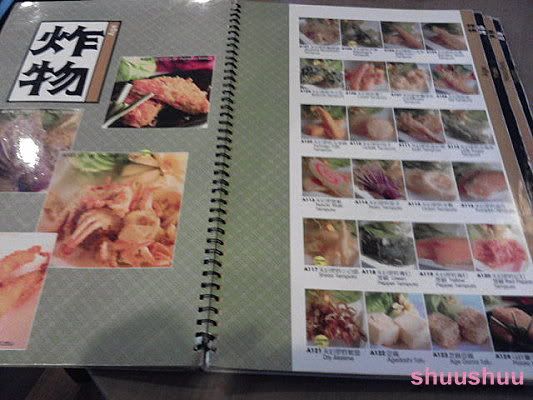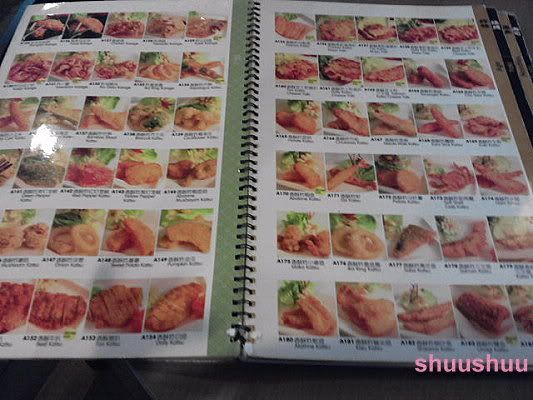 Yaki menu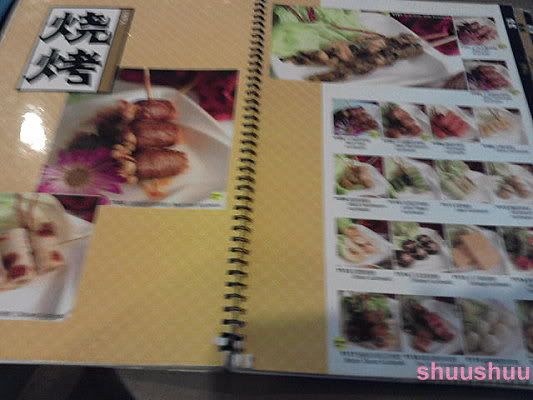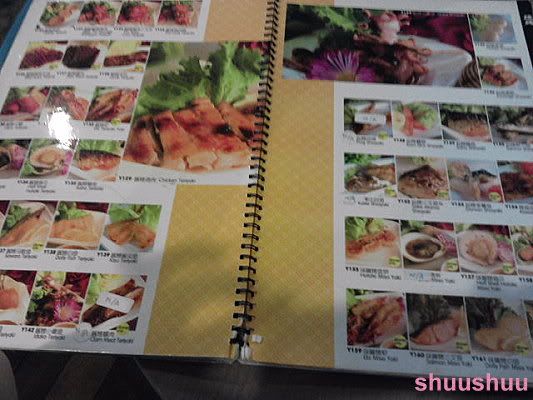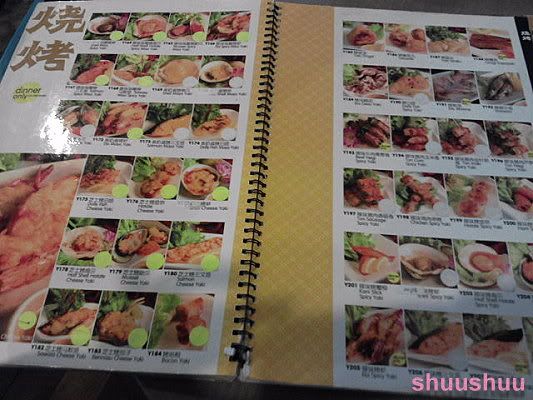 Noodles/soba/ramen menu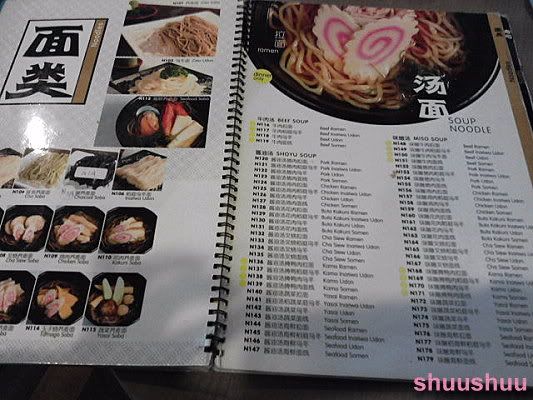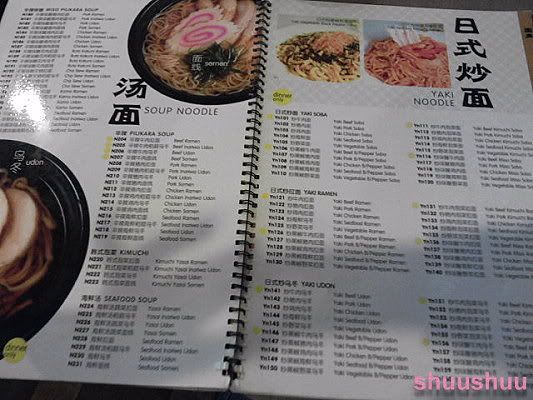 Sushi menu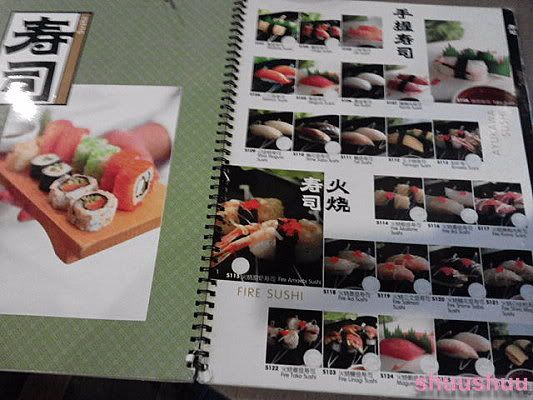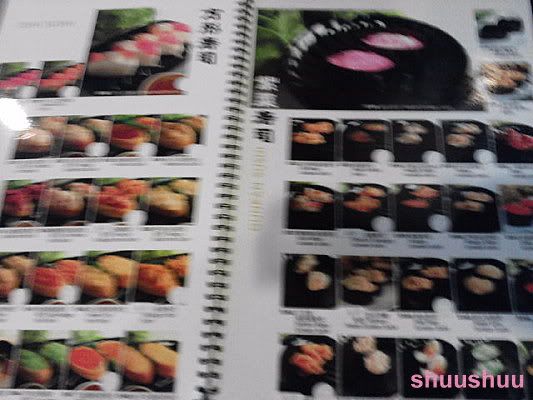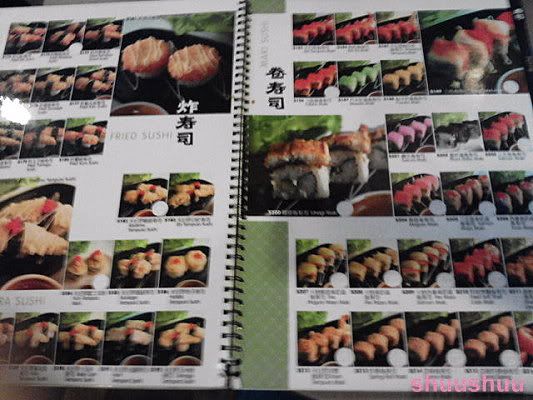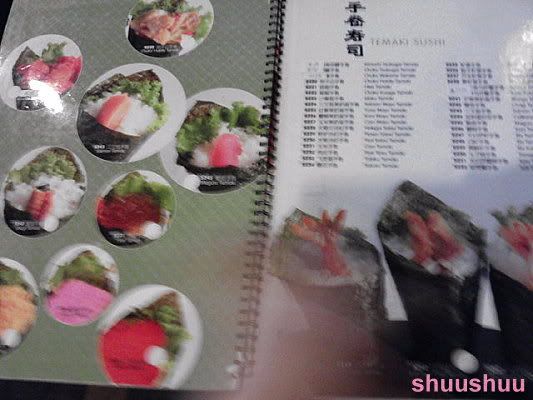 Gin kyo, I love this, all 3 were mine!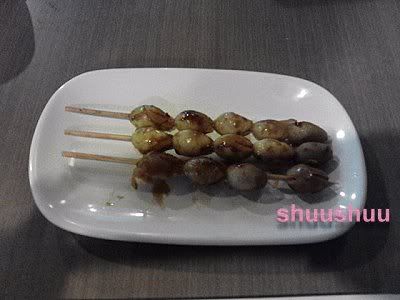 Some spicy chicken yaki thingy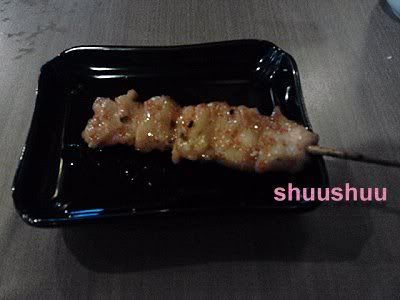 Yaki onigiri, the only rice item we ordered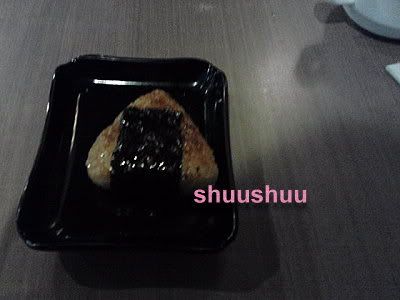 Yaki hotate with miso, another of my repeated orders



Yaki unagi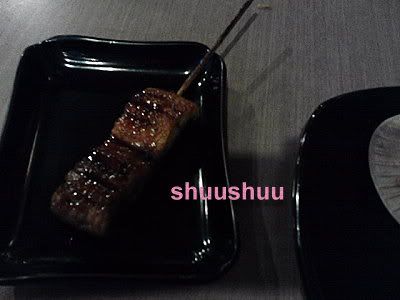 Gyoza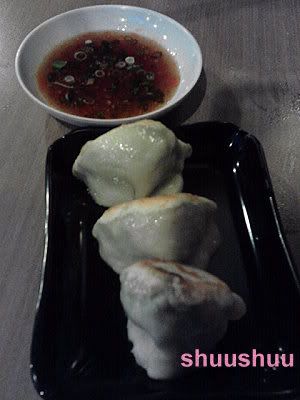 Yaki prawn with miso, also repeated orders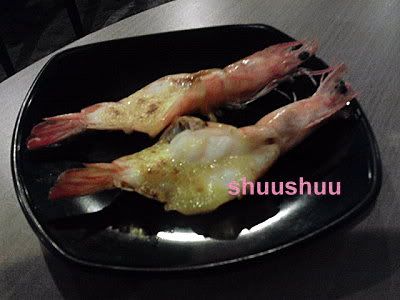 Ebi fry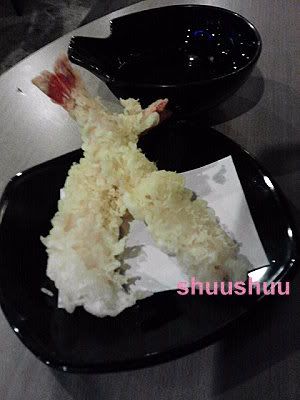 Pumpkin croquette, my bf liked this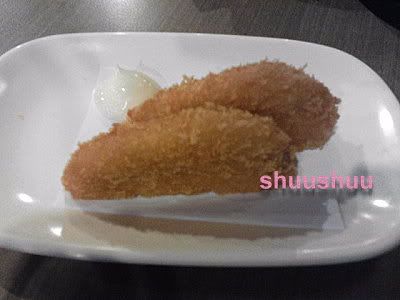 Yaki onion after I took a bite out of it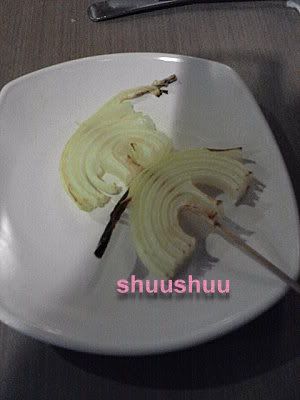 Ayukawa Japanese Buffet Restaurant
101 - 103 Jln Sutera Tanjung 8/3 Tmn Sutera Utama
Directions: Within walking distance from Sutera Mall
Current Mood:
chipper